THIS NOVEMBER, VOTERS in Massachusetts will be asked whether to legalize marijuana. Our state has already decriminalized the drug for personal use, and we've made it legally available for medical use. The question before us now is whether marijuana should be fully legal and widely available for commercial sale. We think the answer is "no."
Mass. had highest rate of abused children in nation
Massachusetts reported the highest rate of abused and neglected children in the nation in fiscal year 2014 and had nearly the same number of victimized children the following year, according to newly released state and federal figures.
Advocates also blamed the opioid crisis, pointing to a number of cases in which addicted parents had abusedor neglected their children.
 Read more…
Cutting off the opioid epidemic at the root
IT'S BEEN nea
rly two years since the state declared prescription drug and heroin addiction a public health emergency. Since then, we've had an all-hands-on-deck approach from lawmakers, police and fire chiefs, health professionals, and community groups.
But our collective efforts haven't been enough. Until we change the culture around how opioids are prescribed, and dramatically reduce the number of pills available, people will continue to die. Read more…
Female addicts given an alternative to prison
TAUNTON —
The Baker administration unveiled a new drug treatment unit for women at Taunton State Hospital on Thursday, marking a shift from what one official called "the Dark Ages" of sending female addicts to a state prison in Framingham for detox services.
The Women's Recovery from Addictions Program, or WRAP, will open 15 beds on Tuesday for women who are ordered by a judge under a law known as Section 35 to undergo treatment for drug or alcohol dependency. An additional 30 beds are scheduled to be available at the hospital this summer. Read more …
The pain of an addict's parent
SALEM — The day you learn your child is an addict, your life changes forever.
Fear and guilt and anger and other people's ignorance sever you from the world you knew. Maybe, before, you had your own life. You decided how your days would go; imagined a future. Not now. Now, you belong to heroin, almost as completely as your child does — the child to whom you always gave everything, thinking that would save her from this.  Read more…
Interview – Chris Mello, Teen Challenge New England (Brockton)
Listen to the interview by clicking here.
Teen Challenge in Brockton offers Christianity-based approach to addiction
BROCKTON – Several residents at a long-term residential addiction recovery program in Brockton said that it is giving them something that medication-assisted treatment rehabs never did: Faith that they can recover. Read more…
Data show opioids' deadly toll
People 25 to 44 years old are hardest hit by the opioid overdose epidemic that has left thousands dead in Massachusetts, according to new data from the state Department of Public Health.
On Wednesday, the state released for the first time a demographic portrait of the still-growing health crisis, and that report found certain groups bear a disproportionate burden. Read more…
---
45 Opiate Overdoses Reported in Brockton, Massachusetts, Last Week
Brockton, Massachusetts, is a city in crisis.
Between Wednesday and Saturday of last week, 45 people overdosed on opiates, and all saved by Narcan.
Mayor Bill Carpenter says the numbers are staggering.
"We average about three overdoses per day. Today we've had four," he said.  Read more….
---
Massachusetts House to vote Wednesday on comprehensive opioid bill

BOSTON — The Massachusetts House plans to vote on Wednesday on a comprehensive bill to address opioid addiction.
"The opioid epidemic drains vitality from our cities and towns, extinguishes lives and steals souls," said House Speaker Robert DeLeo, D-Winthrop, during a press conference on Monday. "By bringing the light of this legislation, we can defeat the scourge." Read more…
---
Anatomy Of Addiction: How Heroin And Opioids Hijack The Brain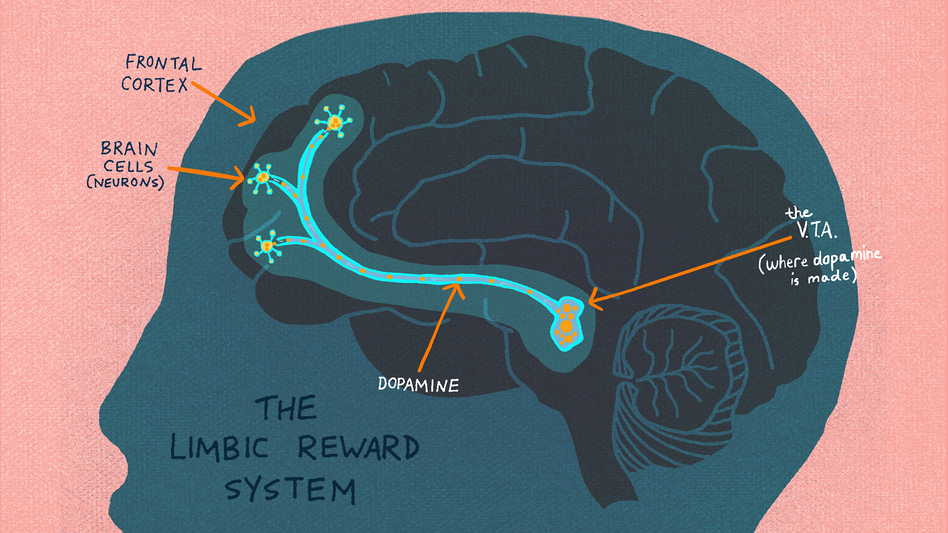 When Jack O'Connor was 19, he was so desperate to beat his addictions to alcohol and opioids that he took a really rash step. He joined the Marines.
"This will fix me," O'Connor thought as he went to boot camp. "It better fix me or I'm screwed."
After 13 weeks of sobriety and exercise and discipline, O'Connor completed basic training, but he started using again immediately.
"Same thing," he says. "Percocet, like, off the street. Pills." Read more…
---
In N.H., Hillary Clinton hits on opioid abuse as a top concern
DERRY, N.H. — Hillary Clinton, who arrived to loud applause here at one of three New Hampshire campaign stops Sunday, said prohibitively expensive education, lack of support for families coping with Alzheimer's disease, and the rising tide of opioid abuse are among problems she hears most commonly on the trail.
As the Democratic presidential candidate took questions later from the crowd in a packed middle-school gymnasium, a 12-year-old girl in a pink-striped shirt, raised her hand.
Her mother had overdosed, said the girl, who was near tears. She is living in foster care and wanted to know what Clinton could do to help the countless children like her, whose families are shattered by substance abuse.
---
 Needle exchanges seen as key in battling addiction
 
Keith Waddie, who has used heroin since he was 18, was at the Cambridge needle exchange Dec. 16.
CAMBRIDGE — Here in a nameless brick building, people addicted to drugs come to get what they need. Not heroin or other narcotics, but the accessories — and more.
A smiling receptionist takes back used syringes and hands out sterile ones to those who register (no names needed; each client gets a number). A framed placard advises on needle selection. Members can also help themselves to tourniquets, cotton swabs, bandages, and other supplies.
It may look like complicity, but the AIDS Action Committee's needle exchange in Central Square is no rogue operation. Decades of research show that needle exchanges prevent disease, do not increase drug use, and sometimes coax far-gone addicts into treatment. Read more…
Most who OD on opioids are able to get new prescriptions
OxyContin contains oxycodone, which is an opioid.
More than 90 percent of people who survived a prescription opioid overdose were able to obtain another prescription for the very drugs that nearly killed them, according to a Boston Medical Center study of chronic pain treatment published Monday. Read more….
Mothers face addicts' pain, their own in 'Heroin: Cape Cod, USA'
Kathleen Greiner from Marstons Mills cried as she watched the HBO documentary film "Heroin: Cape Cod, USA" at support group. She was joined by Carla Ferraguto from Onset (left) and Maggy Purdy (center) of Sandwich.
BOURNE — Every time a needle pierced skin, the mothers winced.At a bed and breakfast inn earlier this month, a lively audience of middle-aged women watched some of the most painful aspects of their lives play out on film. They were being given a first look — before legislators, before the rest of the public — at "Heroin: Cape Cod, USA." The documentary, which debuts Monday on HBO, focuses on the lives of eight heroin addicts raised on the Cape. Read more…

 Americans are drinking themselves to death at record rates
Alcohol is killing Americans at a rate not seen in at least 35 years, according to new federal data. Last year, more than 30,700 Americans died from alcohol-induced causes, including alcohol poisoning and cirrhosis, which is primarily caused by alcohol use.
In 2014, there were 9.6 deaths from these alcohol-induced causes per 100,000 people, an increase of 37 percent since 2002. Read more…

Pharmacy delivery vans targeted by thieves seeking painkillers.
They're the new Brink's trucks.
Delivery vans that transport prescription painkillers from warehouses to pharmacies and hospitals are the targets of an escalating number of thefts across the country, STAT has learned. Amid a nationwide epidemic of opioid addiction, the delivery vans have become an appealing and vulnerable target for thieves, addicts, and drug dealers. Read more…
New Hampshire heroin crisis leads presidential candidates to tackle drug abuse
Zach Brewster had a long history of addiction and was dealing drugs after flunking out of college.
One night he injected a cocktail of cocaine and heroin and stopped breathing. He was taken by ambulance to the emergency room of the suburban hospital that employed his parents, where they were told their son might not survive the night.
When he pulled through, his parents thought the scare might make him serious about recovery.
Three days later, he was back to using heroin.
Over the last decade, families like the Brewsters have become the face of opioid and heroin addiction that is gripping the Northeast. Until recently, the epidemic received little attention. Read more…
Opioid deaths surge in 14 states, CDC says
NEW YORK — Drug overdose deaths surged in 14 states last year, pushing the nation to a record count, according to a government report released Friday.
Rates went up in Alabama, Georgia, Illinois, Indiana, Maine, Maryland, Massachusetts, Michigan, New Hampshire, New Mexico, North Dakota, Ohio, Pennsylvania and Virginia. Read more…

TEEN CHALLENGE: Longterm recovery program offers longterm results
They thought they would be planning his funeral. Instead, they say, the 15 months he is spending in a recovery program is setting their son on a positive path for the future. Read more …
Representatives from the Teen Challenge Recovery Center, Chris Rice and Dennis Hauser, were on hand to talk about what the program has done for them and others during last Sunday's Adam and Eve Salon Teen Challenge Open House. Wicked Local photo/Natalie Colbert"
Opioid deaths in Norfolk County show big rise
The number of people who have died from opioid overdoses in Norfolk County has already hit 151 this year, more than double the total from just two years ago and despite widespread availability of Narcan, Norfolk District Attorney Michael Morrissey said Wednesday. Read more…
Grandparents want 9-year-old girl to get visit from Globe Santa
The scourge of opioid addiction has been well documented. The disease casts a long shadow, splintering families and shattering relationships as it systematically destroys the person struggling with addiction. In most cases, parents, spouses, children, siblings, and friends suffer along with that person as they try, too often in vain, to steer them toward recovery. Read more …
As Charlestown opioid crisis deepens, a new clinic opens

Michael Cain gave out posters for a campaign at the Charlestown Substance Abuse Coalition.
Michael Cain's face is creased with sorrow. The Charlestown man buried his 24-year-old son five months ago after a heroin overdose, a high-school football hero who became yet another casualty of generations of self-destructive addiction.
"I was a sick kid from a sick family growing up in a sick neighborhood," Cain said last week. "Now, my son is a statistic.''
Cain and other Charlestown residents who are working to curb opioid addiction fear that many more are at risk of suffering the same fate. Read more…
Heroin overdoses in Middlesex County reach record highs
LOWELL — The epidemic of heroin and opioids in Middlesex County has reached a level that is unprecedented in its scope and size, but the worst may be yet to come.
By Dec. 4, county officials had already recorded more fatal heroin overdoses than any year on record, though as officials continue to brainstorm new support programs, there is no long-term solution on the horizon.
"These numbers are probably going to get worse before they get better," said Corey Belanger, a Lowell city councilor.
Read more…

Drug may give those leaving jail a better shot at recovery
Authorities turn to Vivitrol to cut rates of addiction, incarceration
Ryan Lonergan (with daughter Ashtyn) was among 178 Barnstable inmates who agreed to a Vivitrol shot.
Three days before his release from the Barnstable County Correctional Facility, Ryan Lonergan received a powerful injection, intended to change his life.
He took the shot willingly, because he knew that for 28 days afterward, the drug, Vivitrol, would make it impossible to get high on the Percocet that had been his life's downfall. Now, Lonergan would not have to decide each day whether to use drugs. Vivitrol made the decision for him, and cleared a path to recovery. Read more…
The end of hitting rock bottom
SHORTLY AFTER 1 A.M. on March 27, Susan Knade awoke to the sound of her cellphone ringing. It was her 21-year-old daughter, Caroline, calling. She was crying.
Please, Caroline said. Please, come pick me up. Read more…  Please see Joel Jakubowski's, Chief Clinical Officer, Teen Challenge Training Center, comments on this article below.
Joel responds to "The End of Hitting Rock Bottom":
1) Great in its basic premise/ foundation : rock-bottom does not work!
2) But makes no mention of the process of guided process of "Raising the Bottom"–"families motivating change".
3) CRAFT has good intentions and some basic truths: that families are the best leverage for motivation, etc.
4) The article lists the "downside" deficits of CRAFT–and is correct on all points.
5) CRAFT/this article, does not take into consideration the immediate lethal nature of addiction—that person can die today–there is no time for a bunch of kissy/huggy talk—get to the hospital (detox-rehab) first (via Family intervention) then we can do all the talking/healing/loving you want.
6) Family Intervention (esp. ARISE model) has the highest success rate for getting addicts into treatment—and then once that happens the family is guided (by the interventionist) through a process of wellness and support.
 *The goal is to get that person to treatment—whether or not they "want" to go–they are going to die—and soon. Family Intervention (like CRAFT) makes it very clear to the addict that they are loved and valued—but unlike CRAFT, there's no more waiting around, that person is leaving for treatment–because this is also a FAMILY issue and the family will not survive unless this happens–(CRAFT "downside" points apply here as well).
Susan Silva sets up a East Bridgewater H.O.P.E. sign at the Community Covenant Church where the non-profit hosts Substance Abuse Outreach and Intervention Center nights. (Jesse Costa/WBUR)
Drop-In Center Offers Hope, And Resources, To Families Struggling With Addiction
On an unseasonably mild autumn evening, lanterns illuminate the walkway outside the Community Covenant Church in East Bridgewater. Inside, volunteers and counselors try to shed light on the area's opioid addiction problem. Read more…
 THE EVIL OF PORNOGRAPHY AND A CALL TO HOPE –
Amid all the bad news, there is one cultural shift underway that is a hopeful sign for our times.
A look back at 2,000 years of Christian history teaches many lessons, but one that stands out to me is that when culture looks the darkest, the Church often shines the brightest. From the conversion of pagan Rome, to the saving of civilization during the Dark Ages, to the abolition of slavery, and on and on. Read more…
After Catherine Fennelly of Quincy lost her son to an overdose this year, she started a boxing group called Let It Out
Those touched by opioid addiction find a release one punch at a time, women touched by opioid addiction find solace, kinship.
"Coming to the gym and hitting something — it feels right," says Catherine Fennelly, a Quincy woman who lost her 21-year-old son this year to a deadly mix of heroin and fentanyl, a powerful synthetic painkiller. In response, as she floundered for direction and purpose, Fennelly organized a boxing group called Let It Out.  Read more…

Governor Maggie Hassan of New Hampshire spoke Tuesday in Concord to a legislative task force working to combat the state's heroin crisis.
New Hampshire panel begins to attack drug abuse crisis
CONCORD, N.H. — Drug overdoses have become the second most common cause of death in New Hampshire and could move into the top spot soon, Governor Maggie Hassan told lawmakers Tuesday as they began tackling the state's substance abuse crisis. Read more…
Tenn. Law Targets Pregnant Women Who Are Drug Addicts
A controversial new "fetal assault" law in Tennessee punishes pregnant women who abuse drugs. The new law is intended to encourage mothers-to-be to seek treatment, but it can also scare women. Read more…
Mass. Begins Certifying Sober Homes
WAKEFIELD, MASS. Sober homes — places where people can live after residential substance use treatment to support the early stages of sobriety — have a somewhat sketchy reputation in Massachusetts. Read more….
Rich Winart, Founder & Director​, Kelly Housec in Wakefield. (Jesse Costa/WBUR)
'Status Quo Is Unacceptable,' Baker Says As He Testifies On His Opioid Bill
"In 2014, Massachusetts clinicians wrote over 4.4 million Schedule II and III prescriptions, worth over 240 million pills," he testified. "In the same year, over 1,200 people died of opioid overdoses. Simply put, the status quo is unacceptable and it needs to be disrupted." Read more…
Who Is Overdosing In Boston And When
BOSTON A call goes out to 911. Sirens scream through the streets.
Boston EMS responded to 135,040 calls last year. More than 2,000 of them (2,038 to be exact) were patients with narcotic related illness (NRI), based on the observations of an EMT.
The vast majority involved heroin. Pleas for help with an overdose were a small segment of EMS calls. But the upward trend is "just striking," said Boston EMS Superintendent in Chief Brendan Kearney. Read the full article here.
It's Not Just Heroin: Drug Cocktails Are Fueling The Overdose Crisis
CHELSEA, Mass. A bald man in gray sweats bounds into the brick plaza next to City Hall. "Hey," someone calls out, "where you been?"
"At the hospital," the man named Anthony says. "I OD'd." A half dozen people watching shake their heads. It's a bad week in Chelsea, they say, with three overdose deaths. Read more…
To Prevent Addiction In Adults, Help Teens Learn How To Cope

Addiction is a pediatric disease," says Dr. John Knight, founder and director of the Center for Adolescent Substance Abuse Research at Boston Children's Hospital. "When adults entering addiction treatment are asked when they first began drinking or using drugs, the answer is almost always the same: They started when they were young — teenagers," said Knight. Read more …
President Obama Remarks on Prescription Drug Abuse
President Obama spoke at a community forum in Charleston, West Virginia, on prescription drug abuse and heroin addiction. Click here for video.
Obama Strikes Personal Note as He Urges Help for Addiction
President Obama listened to Carey Dixon's account of a loved one's struggle with substance abuse during a panel discussion Wednesday at the East End Family Resource Center in Charleston, W.Va. Credit Stephen Crowley/The New York Times 
Click here for New York Times article.
Teen Challenge – Divine Intervention From Addiction.
MANCHESTER, NH – As the city struggles to find a way out from under the weight of a crushing heroin addiction epidemic, there is a haven on Laurel Street that, for 15 years, has been the answer for many, quietly transforming the lives of addicts who have run out of hope. Read more…
In Heroin Crisis, White Families Seek Gentler War on Drugs
NEWTON, N.H. — When Courtney Griffin was using heroin, she lied, disappeared, and stole from her parents to support her $400-a-day habit. Her family paid her debts, never filed a police report and kept her addiction secret — until she was found dead last year of an overdose. Read more…
Today's Heroin Epidemic –
CDC Heroin use has increased across the US among men and women, most age groups, and all income levels. Some of the greatest increases occurred in demographic groups with historically low rates of heroin use: women, the privately insured, and people with higher incomes. Read more…
Marijuana Madness – THE NEGATIVE EFFECTS OF WEED – Breakpoint Commentaries
We get asked a lot about Marijuana…especially as more states deal with its legalization. We're hoping to give you less smoke, and more substance.
 Click here to read more.
Despite effort, opioid deaths still climbing in Mass.
The death toll from opioids in Massachusetts continues to rise unabated despite months of intensifying efforts to combat the substance abuse crisis, new data revealed Wednesday. Click here for the full article.